High-Quality Die Cast Parts from India: Always Delivered On Time
If you have a complex part design, we can help you turn it into a reality. With the right equipment, strong technical knowledge, and a focus on quality, we work with our ISO 9001- 2015 certified manufacturing partners in India to guide you through every step of the process. From tool design to finishing and then on to shipment, we ensure that every project is completed to a high standard and that your orders are delivered on time, every time. We serve the automotive, electrical, furniture, industrial products, hydraulic products, and a wide range of other industries.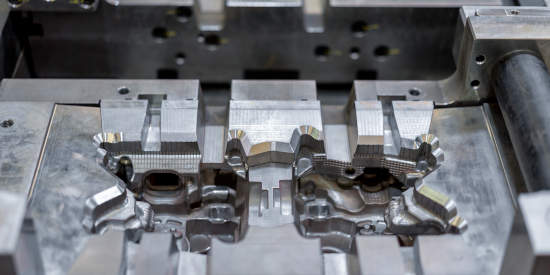 Tool Design & Manufacturing
Maximizing productivity, minimizing rejections, minimizing secondary operations, and extending the life of tools is always our focus. With advanced CAD/CAM software, decades of experience, and a well-equipped tool room, our partner facilities can manufacture dies suitable for up to 1600-ton die casting machines.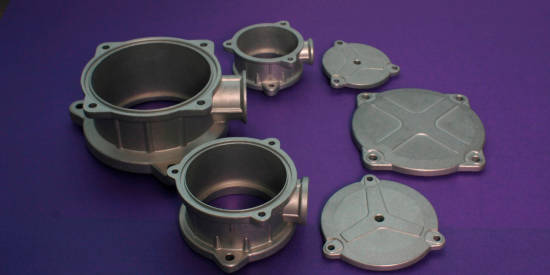 Die Casting, Machining & Finishing
To manufacture the highest-precision aluminum components, our partner facilities utilize 6 high-pressure cold chamber die casting machines ranging from 80 tons to 1600 tons in capacity. Secondary operations such as drill tapping, turning, and machining are performed in the tool shop. Parts can be powder coated, shot blasted, deburred, or sanded.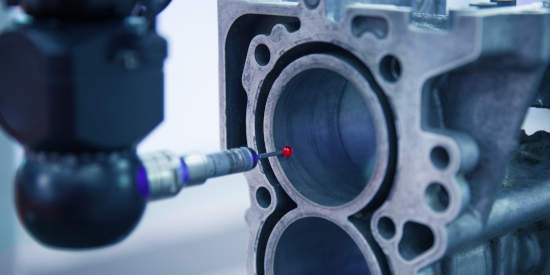 Strict Quality Control Procedures
Supplying the highest quality die-cast parts is always our goal. Our ISO 9001:2015-certified manufacturing partner has well-established QC procedures, quality tools, worker training, and a focus on continuous improvement to accomplish this. Incoming materials are thoroughly tested and state-of-the-art measuring equipment is used to consistently produce high-quality parts.
Die Cast Parts for Your Industry
We have the capabilities to supply precision die cast aluminum parts for a wide range of industries. These include, but are not limited to, the automotive, electrical, hydraulic, industrial, lighting, and telecommunications industries. Below, you can see some examples of the export-quality parts made by our manufacturers in India. Parts can be post-machined and finished with powder coating, shot blasting, vibration, or sanding.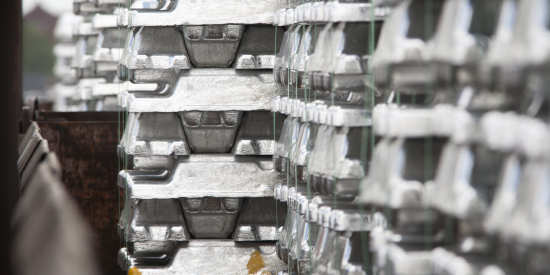 Aluminum Alloys
Aluminum parts can be die cast in a number of different alloys, each with its own benefits and drawbacks. These include alloys like A360, A380, 383, B390, A413, and CC401.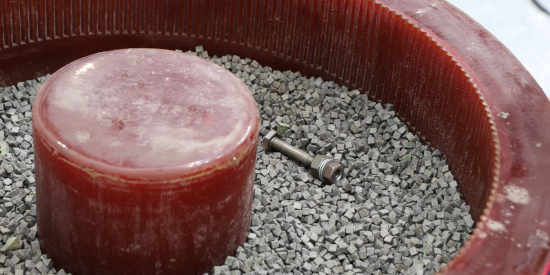 Surface Finishing
Depending on your requirements for visual appearance and surface texture, various finishes can be applied. These include powder coating, shot blasting, vibration, and orbital sanding.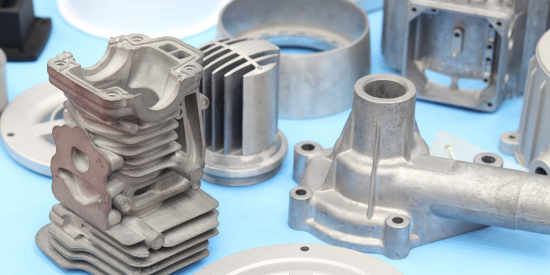 Tooling-Cost Amortization
In order to minimize the burden of tooling costs, and for customers who meet certain minimum volumes, we can amortize the cost of tooling with a schedule of payments occurring over time.
Precision Casting Facilities in India
At Gabrian, we partner with only the most reliable manufacturers who can get the job done right. Our die casting partner facility in Karnataka, India has the proper quality control procedures and equipment in place to ensure a well-made product. With ISO 9001:2015 certification and die casting equipment capable of handling dies for up to 1,600-ton machines, partnering with us can help you achieve the precision you desire while importing your parts from a low-cost country in Asia. Contact us to discuss the requirements of your aluminum high-pressure die casting project.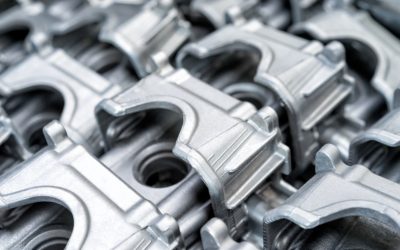 In previous articles, we've covered what happens before and during the casting process. Choosing the most suitable aluminum alloy, die design considerations, and carrying out die-casting operations are all vital stages of product development. In this article, we...