Custom Aluminum Extrusions from India: The Perfect Fit for Your Project
Standard extrusion profiles don't always fit the needs of your project. While stock shapes can be useful for many applications, sometimes your project has unique attributes. We can create the custom die you need, finish profiles based on your preferences, and perform any other fabrication operations you require. The extrusion process is versatile and opens up a world of possibilities for metals manufacturing.
Minimum Order Quantity (MOQ): 500 kgs (0.55 US Tons) per shape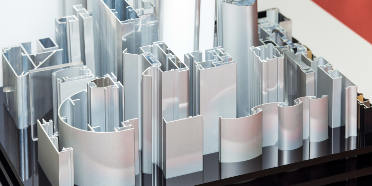 Custom Shapes & Fabrication
To get the shape you need, our partner extrusion plants offer complete tool & die capability, allowing for extrusions up to 400mm in width. After extrusion, profiles can undergo finishing operations such as powder coating, painting or anodizing. They can also be cut, drilled, stamped, etc.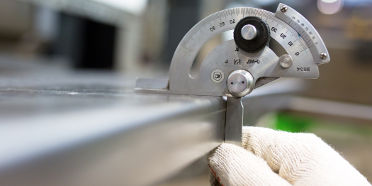 Great Quality at a Lower Cost
It is important that every shipment you receive meets high quality standards. We've been developing manufacturing relationships in Asia since 1995 and have partnered with only ISO 9001 extrusion plants in India, where we have staff on the ground to consistently monitor output.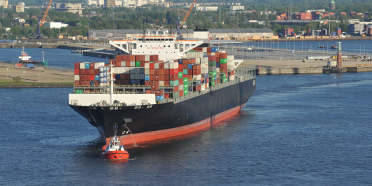 Profiles Always Delivered On-Time
We understand that your business operates on a schedule. That's why we put extra effort into ensuring that your aluminum products depart from India and arrive when we say they will. That way they're ready for assembly or whatever next steps you have for them.
The Extrusion Process: How Custom Extrusions are Made
The custom extrusion process allows you to get the exact profiles you need to complete your project. So, what is the process? It starts with the machining of a custom die, based on your specifications. That die is used to extrude the profiles, which can then be heat treated and finished, and can also undergo other fabrication operations, based on your requirements. Here you can see the basic steps involved in the process.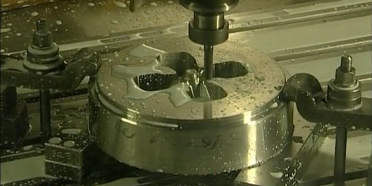 Step 1: Machining Your Extrusion Die
Once we receive your drawings and project specifications, a die is created that matches your desired cross-sectional profile. The die is machined from H13 steel at in-house tool and die shops.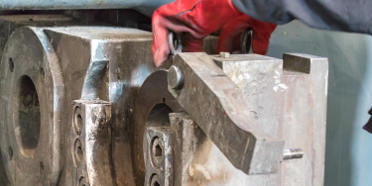 Step 2: Using Your Die for Extrusion
Your finished die then gets taken to and loaded onto the extrusion press. A powerful ram will push heated aluminum through its shaped opening so that it comes out in the shape you specified.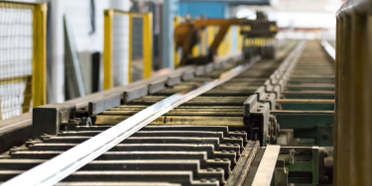 Step 3: Cooling, Stretching & Cutting
Aluminum exits the die in the shape of the opening and comes out as a long table-length extrusion. It gets sheared, cooled, stretched into alignment, and then cut into standard length extrusions.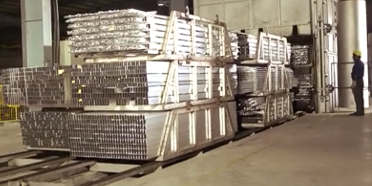 Optional: Heat Treatment
For extrusions that require heat treatment, the stock length profiles are then collected and transported to ovens. Heat treatment enhances the aluminum's strength to achieve the T4, T5, or T6 designations.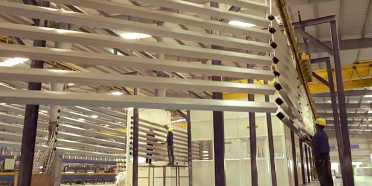 Optional: Surface Finishing
If your profiles require something other than mill finish, they are then taken for surface finishing. They can then be anodized, painted, powder coated, or even receive wood-look finishing.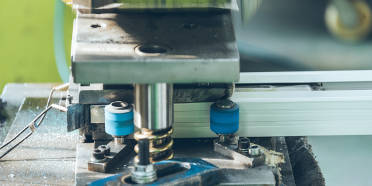 Optional: Other Fabrication Services
Profiles can also undergo other fabrication operations like drilling, cutting, stamping, or machining. Once this work is finished, they can be packed up in scratch-free packaging and shipped out overseas.
About Our Custom Extrusion Capabilities
Your aluminum extrusion project has specifications that must be met. Our extrusion and secondary services will help you to get the exact extrusions you require. We can help you lower your costs by manufacturing in India, while still meeting your quality requirements. Our partner extrusion facilities have complete tool & die shops, in-house foundries, surface finishing operations, and the fabrication services you need.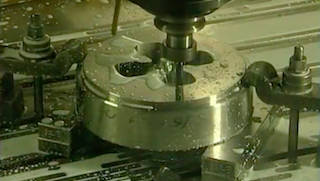 Dies & Tooling
Dies are machined from H13 steel. Profiles can be extruded up to 400mm (15 3/4″) in width, depending on shape, size and CCD. Tooling costs are generally between $800-$1600 with extrusion lead times of 1-2 weeks.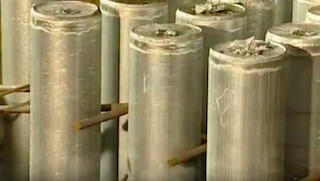 Alloy & Temper
An appropriate alloy can be selected to match your desired strength, corrosion resistance, and other properties. Alloys in the 1000, 2000, 3000, 5000, 6000 and 7000 series are produced at in-house foundries.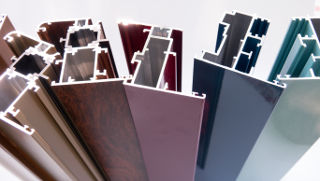 Surface Finishing
Surface finish impacts both the appearance of your profiles and their level of corrosion resistance. Surface finishes available include anodized, powder coated, and even wood-look finish, so you can get the look you desire.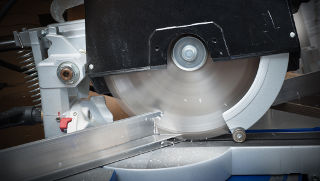 Fabrication Services
Secondary services like drilling, cutting, or stamping can be performed in-house, once the extrusion and finishing processes are completed. This saves you time and the cost of doing these at your own facilities.
You May Be Interested in These Articles
We regularly post content for professionals who want to get the most out of their extrusion projects. Here are some related posts that you may be interested in.

  The use of aluminum extrusion in product design and manufacturing has increased significantly in recent decades. According to a recent report from Technavio, between 2019-2023 the growth of the global aluminum extrusion market will be accelerating with a Compound...