High-Quality Architectural Extrusions From Asia – Always Delivered On Time
Aluminum profiles play an important role in many modern architectural projects. They are used for applications such as doors, windows, trim, handrails, and more. Together with our extrusion partners in India, we supply standard and custom extrusions to companies that want to lower their costs while maintaining the same high quality standards. Our team is 100% focused on customer service, and we offer the fabrication services and secondary operations you need to make your project a success.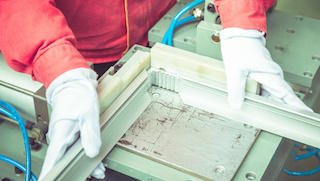 Top-Quality Extrusion Partners
Our aluminum extruders in India are ISO 9001 certified and are capable of handling a combined 152,000 MTPA. Finishing options include mill finish, anodized, painted, powder coated, or wood-look finish. In-house foundries produce a wide range of aluminum alloys.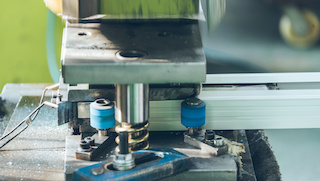 Lower Manufacturing Costs
Producing extrusions domestically can be costly. By taking advantage of our Indian extrusion partnerships, you can lower your costs and still meet quality requirements. Our project team acts as an extension of your own team, saving you the expense of being physically on-site in Asia.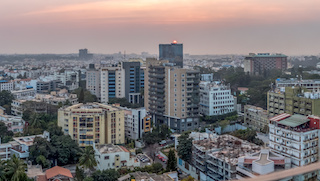 Western-Managed Team in Asia
For many companies, establishing an Asian footprint can be infeasible. You can take advantage of our professional and Western-managed project team, which is on-the-ground in Asia. We will act as an extension of your operations, helping you ensure quality and delivery times.
Profiles for a Wide Range of Applications
The sleek, modern appearance of aluminum makes it very popular with architects. Our extrusion partners hold thousands of stock dies in-house for different applications. The tool and die process for custom shapes is relatively cost-effective and offers shorter lead times than other manufacturing processes. This allows us to supply you with extrusions that perfectly match the needs of your project. 
Top-Notch Extrusion Facilities in India
Are you looking to save costs, without skimping on quality and without the headaches that come from poor communication? Our partner extrusion facilities in India are top-of-the-line and have been fully vetted for quality. The facilities, located in India, have top-notch equipment and personnel. Our Western-managed project team is on the ground in Asia to help ensure that your project flows smoothly. That way, you'll get the profiles you expect on time and exactly to your specifications.
Standard Aluminum Extrusion Shapes
Many projects require standard shapes, such as C and J channels, equal/unequal angles, or square and rectangular tubes. We offer aluminum angles, channels, and tubes in widths ranging from 6mm up to 180mm (1/4 inch to 7 inch widths). These extrusions are all made to order in alloys from the 6000 (or other series), and can then be heat treated to enhance strength. Any required secondary operations are then performed to give you the finished product you are looking for.
You May Be Interested in These Articles
We regularly post content for professionals who want to get the most out of their extrusion projects. Here are some related posts that you may be interested in.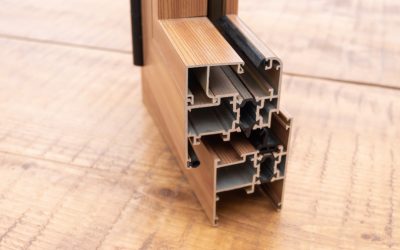 Humans have used wood as a building material for thousands of years. While many newer building materials exist in modern times, people still value wood for its warmth, elegance, and timeless appeal. In recent decades, we've seen the increased use of aluminum and new...