Quality Handrail Extrusions From Asia – Always Delivered On Time
Aluminum is a lightweight, corrosion resistant, and popular metal for use in handrails. We supply handrail extrusions to meet the varied needs of today's architectural projects. With a catalog of stock shapes and the ability to extrude custom ones, we offer you the flexibility you need to complete your commercial or residential project. Our partner extrusion facilities in India are ISO 9001-2015 certified in all locations. And we act as an extension of your team on the ground in the country to help ensure quality, clear communication, and on-time delivery.
Minimum Order Quantity (MOQ): 1000 kg (1.1 US Tons)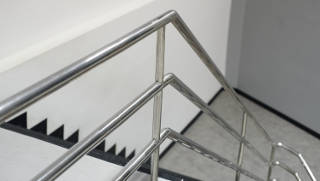 Custom & Stock Handrail Profiles
In addition to choosing from our catalog of 20+ stock handrail shapes, you can also take advantage of the low cost of creating a new extrusion die. Compared to other forming processes, tooling costs are minimal and lead times are short.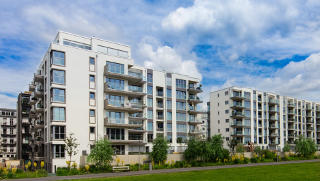 Residential or Commercial Buildings
Regardless of your project type, our custom extrusion capabilities allow you to get the exact extrusion you need. Give us your specifications and we'll help you produce railing systems that are fully in line with relevant local building codes.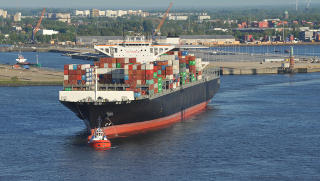 On-Time Delivery from India
Our offshore manufacturing services help you lower the total overall cost of your project. At the same time, our Western-managed team in Asia helps ensure the quality of your extrusions, smooth communication, and on-time delivery.
Call or Email our office in Dover, New Hampshire, USA to discuss your project.
Catalog of Stock Dies for Handrail Projects
For projects that require aluminum handrails, we have a catalog of over 20 stock dies which can be used for extrusion projects. These dies are housed in our Indian partner facilities for extrusion and export to North America, Europe and other places around the globe.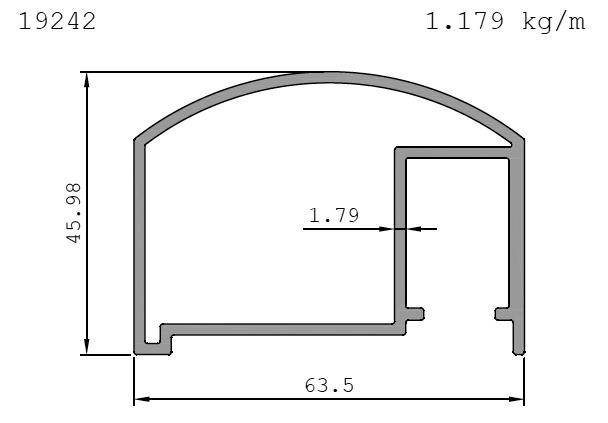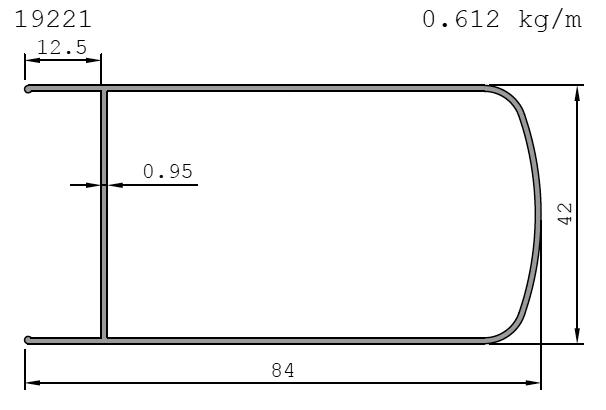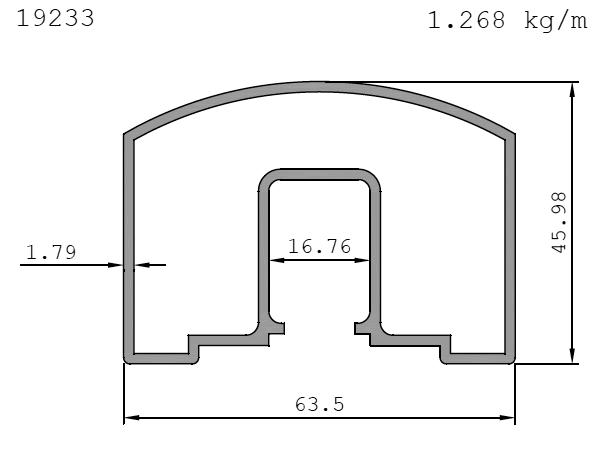 Custom Extrusion Capabilities
When it comes to creative architectural projects, one-size-fits-all handrail options are not always adequate. Our custom extrusion and secondary operations give you the opportunity to get the exact extrusions you need for your project. If you have a custom extrusion design, we can help you save costs by manufacturing in India while still meeting all your specifications and quality requirements. Our partner extrusion facilities have complete tool & die shops, in-house foundries, surface finishing operations, and fabrication services to help you achieve your desired results.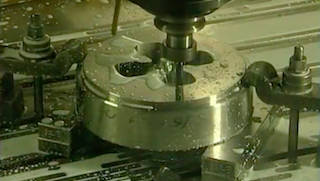 Dies & Tooling
For custom extrusion projects, dies are machined from H13 steel. Profiles can be extruded up to 400mm (15 3/4″) depending on shape, size and CCD. Tooling costs are generally between $800-$1600 with extrusion lead times of 1-2 weeks.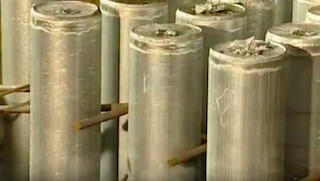 Alloy & Temper
Depending on the needs of your project, an appropriate alloy can be selected for desired strength, corrosion resistance, and other properties. Alloys in the 1000, 2000, 3000, 5000, 6000 and 7000 series are produced at in-house foundries.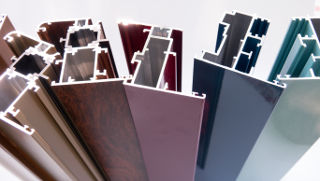 Surface Finishing
Your choice of surface finish impacts both the appearance of your profiles and their level of corrosion resistance. We offer surface finishes such as anodization, powder coating and sublimation for wood-grain finish. This way you get the look you desire.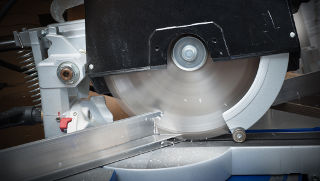 Fabrication Services
After extrusion is completed, your profiles can undergo fabrication. Secondary services like drilling, cutting, or stamping can be performed in-house. This saves you time and the cost of doing these at your own facilities.
Contact Us About Your Project
Top-Notch Extrusion Facilities in India
For companies in North America, Europe and elsewhere that are looking to keep costs low and maintain high quality, we offer extrusion services through our partner facilities in India. Together, these facilities have a combined capacity of 152,000 MTPA, with in-house foundries, tool & die shops and secondary services. They serve a range of industries, including architectural, construction, automobiles, electronics, and others. For more information, view our extrusion capabilities.
You May Be Interested in These Articles
On our blog, we post articles to help you better understand the extrusion industry, finishing options, alloy selection and more. Many people in the architectural industry have found the articles below to be helpful. Other topics are also discussed on our aluminum extrusion blog.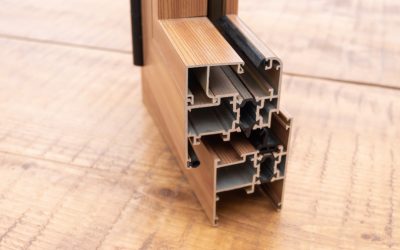 Humans have used wood as a building material for thousands of years. While many newer building materials exist in modern times, people still value wood for its warmth, elegance, and timeless appeal. In recent decades, we've seen the increased use of aluminum and new...