Quality Trim and Molding Extrusions From Asia – Always Delivered On Time
Aluminum extrusions play an important role in many large-scale commercial and residential projects. The metal is lightweight yet still relatively strong. It is recyclable, corrosion resistant, and can be used for a wide range of applications. Extrusion is a very cost-effective production method for trims and moldings, and together with our extrusion partners in India, we can help you reduce the overall cost of your project relative to domestic extruders. Our Western-managed team helps you to ensure smooth communication, high quality, and on-time delivery.
Minimum Order Quantity (MOQ): 1000 kg (1.1 US Tons)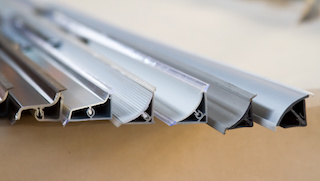 Standard and Custom Shapes
Our partner extrusion plants hold stock dies for a variety of shapes that can be used for architectural trims and moldings. These include angles, channels, tees, and flat bars. Custom dies can be created and tooling charges are quite nominal.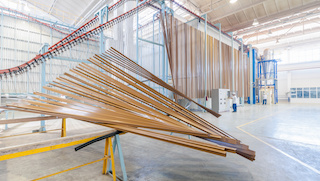 Surface Finishing and Secondary
We offer a various finishes for your profiles, including mill, anodized, painted, or powder coated, to match your desired appearance. These come at nominal costs, as do other secondary services, such as drilling, cutting, and stamping.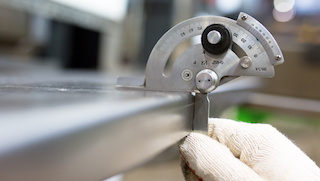 Quality Manufacturing and Service
The manufacturers we work with are ISO 9001-2015 certified in all locations. In addition, our Western-managed team is on the ground in India, to help ensure the quality of your order, smoothness of communication, and on-time delivery.
Call or Email our office in Dover, New Hampshire, USA to discuss your project.
Standard Aluminum Extrusion Shapes
Many projects require standard extrusion shapes for trims and moldings, including angles and channels. We offer aluminum angles and channels in widths ranging from 6mm up to 180mm (1/4 inch to 7 inch widths). These extrusions are all made to order in alloys from the 6000 (or other series), and can then be heat treated to enhance strength. Any required secondary operations are then performed to give you the finished product you are looking for.
Catalog of Stock Dies for Architectural Projects
We have an entire catalog of stock dies for architectural products for download, not currently available online. If you would like copies of these PDF catalogs, reach out to us using the contact form below.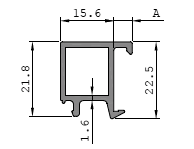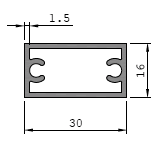 Contact Us About Your Project
Top-Notch Extrusion Facilities in India
For companies in North America, Europe and elsewhere that are looking to keep costs low and maintain high quality, we offer extrusion services through our partner facilities in India. Together, these facilities have a combined capacity of 152,000 MTPA, with in-house foundries, tool & die shops and secondary services. They serve a range of industries, including architectural, construction, automobiles, electronics, and others. For more information, view our extrusion capabilities.
You May Be Interested in These Articles
We regularly post content for professionals who want to get the most out of their extrusion projects. Here are some related posts that you may be interested in.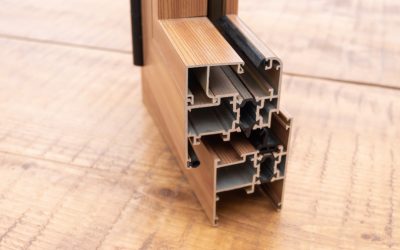 Humans have used wood as a building material for thousands of years. While many newer building materials exist in modern times, people still value wood for its warmth, elegance, and timeless appeal. In recent decades, we've seen the increased use of aluminum and new...