---
"We Really Get Great Overall Value From Our Contract Manufacturer"
– Glenn Dwyer, Supply Chain Director at Concept2

---
Company: 
Industry: 
Sporting Goods
Solution: 
Contract Manufacturing the PM5 Performance Monitor (Turnkey Project), Involves:
PCB Fabrication
PCB Assembly
Plastic Injection Molding
Box Build
Results: 
Reject rate of under 0.1%
Cost savings
9-year business relationship
Consistent on-time delivery
Excellent customer service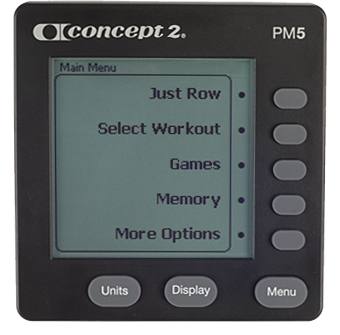 Above: PM5 Performance Monitor
---
Performance Monitors Help Users Get the Most Out of Their Workouts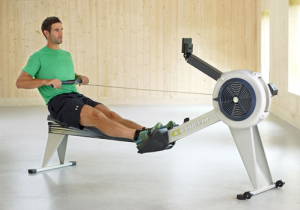 Concept2 is the world's leading manufacturer of indoor rowing machines. Every rower they make has a "Performance Monitor" that sits on top of it.
Their 5th generation device (The PM5) lets users track their performance, play games and monitor their heart rate. They can even link to other rowers for competition.
Gabrian International has a nine-year business relationship with Concept2. Their contract manufacturing partner designed and produces the PM5 in China.
The turnkey manufacturing job involves PCB fabrication, PCB assembly, plastic injection molding, and box build.
Searching for Better Service, Improved Quality, and a Lower Price
In 2007 Concept2 was looking for a new contract manufacturer for the performance monitor devices. They were being made in China by a US-based company.
"At the time we felt like we were not getting acceptable value from the contract manufacturer. From a customer service standpoint they weren't easy to work with," said Glenn Dwyer, supply chain director. "We also had some quality issues. And we realized that we might have been paying a little bit too much."
The company had moved their performance monitor business around quite a bit. "At the time, we had never really found the right company to work with," Glenn said.
Evaluating Different Contract Manufacturers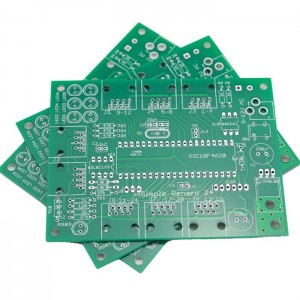 The company considered several alternatives for the manufacturing project. One of those alternatives was Gabrian International's contract manufacturing partner.
"The first thing we looked at was price to make sure that Gabrian was where we thought it needed to be," Glenn said. "When we compared it to our other options, we felt that Gabrian was offering the best package."
Gabrian's company size was also a good fit for Concept2. "We weren't looking to work with a super-huge company or too small of a company," Glenn said. "It had to be what I call the Goldilocks fit."
According to Glenn, "If we're too small of a fish for the manufacturer then we won't get the attention we need. But if we're too big of a fish, that creates business risk."
Auditing the Factory and Making a Decision
After verifying that Gabrian was in the right price range, Concept2 sent someone from their design firm to do a factory audit. They were very impressed by the manufacturer's facilities and management. It was now time to make a decision.
"We try to make the qualification process as structured as possible," Glenn said. "But when you get right down to it, there is still a leap of faith that you have to take when you decide to work with a new supplier."
Concept2 decided to take that leap of faith and trust Gabrian. The decision turned out to be a good one. It was the start of a partnership that has lasted nine years, so far.
"Over the last 4 to 5 years we have gone through a significant growth period," Glenn said. "Gabrian and their partners have always been reliable. And despite our surge in volume, we have never had any significant quality issues."
Getting Lower Costs, Outstanding Quality and On-Time Deliveries
"For the PM5 we have a reject rate that's under 0.1%.
We've always felt really good about the quality we receive."
-Glenn Dwyer
Working with Gabrian helped Concept2 reduce their costs. But the biggest benefit of the relationship has been the quality of the product.
 "From a quality standpoint, we look at reject rates. For the PM5 we have a reject rate that's under 0.1%," Glenn said. "We've always felt really good about the quality we receive."
Aside from quality, on-time delivery is the most important KPI at Concept2. Getting scheduled shipments on time helps them avoid delays at their assembly line in Vermont.
"The contract manufacturer is really good about having a clear line of communication with us," Glenn said. "It helps us ensure that there are no delivery hiccups. We are incredibly happy with the relationship."
Establishing a Partnership that Brings Results
After assisting Concept2 with the PM5, Gabrian connected them with a high-quality aluminum extrusion supplier in India. The supplier makes an aluminum rail for their rowers.
"We've had success working with Gabrian in finding quality manufacturers," Glenn said. "Over the years, the manufacturers have performed to the level we've needed them to perform. And we've been happy with the results we've gotten."
According to Glenn, "Gabrian is a progressive company that's looking to stay ahead of the curve. We highly recommend working with them."
---
"Gabrian is a progressive company that's looking to stay ahead of the curve. We highly recommend working with them."
– Glenn Dwyer, Supply Chain Director at Concept2

---
Are you looking for a contract manufacturing partner in Asia? If so, get in touch with us. We would love to answer any questions you have. Request a quote today!