Aluminum Door Extrusions
High-Quality Aluminum Door Frame Extrusions - Always Delivered On Time
Aluminum doors play an important role in modern architectural projects. Extrusion is a common manufacturing process for doors, windows, and curtain wall systems. We offer our customers high-quality profiles, produced in India, for architectural and other applications.
Contact Us About Your Project
Custom & Standard Door Frame Extrusions
For projects that require architectural extrusions for door frames, window frames, etc. we offer profiles in a wide range of alloys through our partner facilities in India. Profiles for these projects are typically extruded with alloys in the 6000 series including 6061, 6063, 6082, 6463 etc. They are also generally tempered to the T3, T4, or T5 condition to improve hardness. Finishing options include anodization, painting, powder coating, and wood grain patterns.
The Minimum Order Quantity (MOQ) for extrusions is 1000 kg (1.1 US tons). All manufacturing is done in India, which allows for significant cost savings over domestic producers. Our on-the-ground presence in the country allows us to help you manage production as well as maintain good quality and smooth delivery.

Aluminum doors are often extruded with 6000 series alloys to attain the right balance of corrosion resistance, workability, and finishing characteristics for architectural projects. We can also offer our customers alloys in the 1000, 2000, 3000, 5000, and 7000 series.

We offer a wide range of secondary services such as cutting, stamping, and drilling to make your project complete. Extrusions also can be post machined using high-precision CNC machinery. Let us know if you require any secondary operations.

While some types of finishing are done in-house at the extrusion facilities, others are done through well-vetted finishing partners. Profiles can be painted, powder coated, or even receive a
wood-look aluminum finish
through the process of powder coating and sublimation.
Catalog of 290+ Stock Dies for Doors & Partitions
View our catalog of stock dies for doors and partitions. If you would like to have copies of the latest versions of these or would like to discuss anything else about your project, reach out and contact us.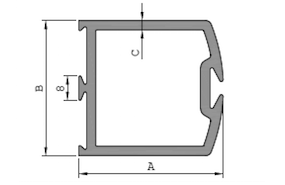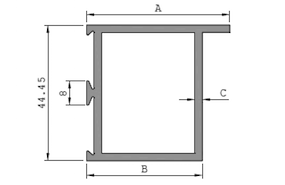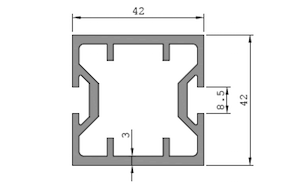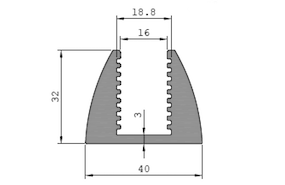 Top-Notch Extrusion Facilities in India
Are you looking to save costs, without skimping on quality and without the headaches that come from poor communication? Our partner extrusion facilities in India are top-of-the-line and have been fully vetted for quality. These facilities have top-notch equipment and personnel. Our Western-managed project team is on the ground in Asia to help ensure that your project flows smoothly. That way, you'll get the profiles you expect on time and exactly to your specifications. Contact us about your heat sink project.
Related Blog Articles
We regularly post content for professionals who want to get the most out of their extrusion projects. Here are some related posts that you may be interested in.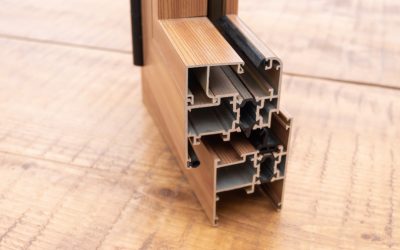 Humans have used wood as a building material for thousands of years. While many newer building materials exist in modern times, people still value wood for its warmth, elegance, and timeless appeal. In recent decades, we've seen the increased use of aluminum and new...